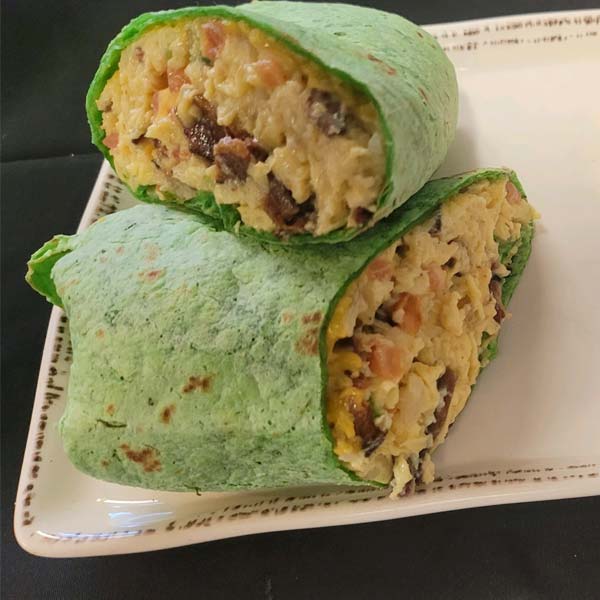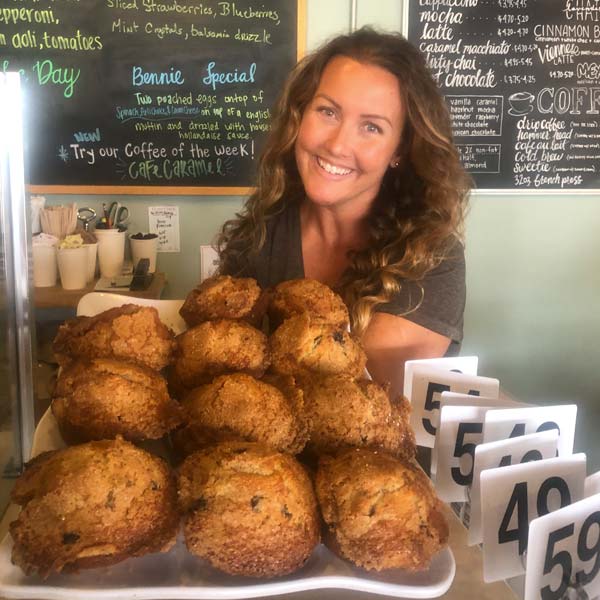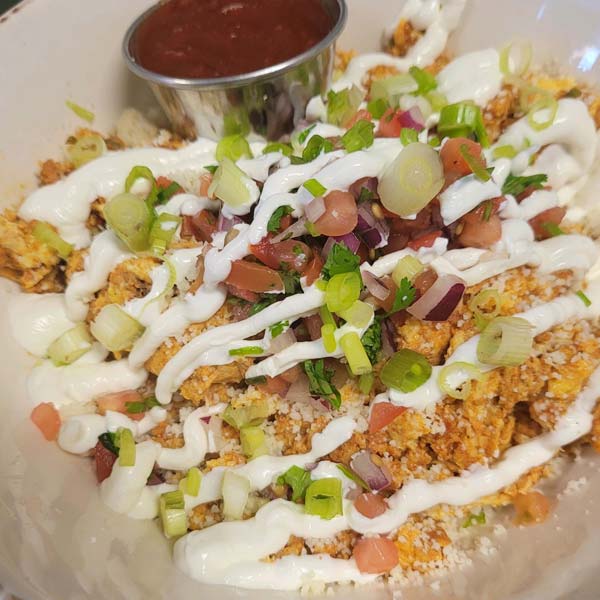 Breakfast Menu
Sheldon's Breakfast (7am-1:45pm)
Check the Board for Daily Specials!
Breakfast Sandwich – 2 scrambled eggs, 2 slices of bacon, Choice of Cheese and Dijonnaise (Choice of Croissant, Sourdough, Multigrain or French Bread) -$10
Sheldon's Benedict – 2 Poached Eggs, Thick Cut Bacon and Roma Tomato served on an English muffin and Topped with Fresh Hollandaise-$14.25
3 Egg Omelet -Bacon, Diced Tomato, Green Onion, Choice of Cheese with a side of Hash Browns or Fruit-$13.80
Warm Quinoa – Cardamom sugar, Walnuts, milk, seasonal berries-$10.00
Sheldon's Bagel and Lox – Sliced Salmon, Whipped Cream Cheese, Shaved Red Onion, Cucumber and Capers on a toasted bagel-$15.25
Breakfast Burrito – Scrambled Eggs, Bacon, Hash Browns, Green Onion, Diced Tomato and Cheddar Cheese in a Spinach Tortilla with a side of House Made Chipotle Salsa. Served with a side of Fruit -$13.20
Chorizo Bowl – Pork Chorizo and Scrambled Eggs served on a bed of Hash Browns, topped with Pico de Gallo, Green Onions and Sour Cream. Served with a side of House Made Chipotle Salsa- $11.00                  
 (add side of Avocado for $1.50)
Sheldon's Breakfast Bowl – 2 eggs any style, Hash Browns, Cheddar Cheese, Green Onions, sliced tomato, 2 slices of bacon, a side of house made salsa-$11.00
(Add side of Avocado for $1.50)
Caprese Avocado Toast – Fresh Mozzarella Cheese, Sliced Tomato, Pesto and Balsamic Reduction on Smashed Avocado with choice of bread-$13.00
Beet Avocado Toast – Roasted Beets, Alfalfa Sprouts, Goat Cheese and Balsamic Glaze-$12.50
Yogurt Parfait Greek Yogurt-Fruit compote, topped with fresh seasonal berries, and a side of granola-$5.50
Sheldon's Acai Bowl- Blue Sorbet topped with slice Bananas, Strawberries, and Seasonal Berries, Toasted Coconut, sliced Almonds, and drizzled local Farmers Market Honey- $10.25
Ala Carte:
*Slice of toast -$1.50                         *Side of Hollandaise-$1               *2 eggs & 2 bacon-$6
*Side of Hash Browns-$2.50             *Add roasted chicken-$3             *2 Slice of bacon-$2
*Side of Avocado-$1.50                    *1 Egg-$2.85                                *Side of Salmon-$4                    
*Fruit Cup- $4
Lunch Menu
Sheldon's Lunch (served after 11am)
Check Board for Daily Specials!
Sandwiches are served with choice of Side Salad, Corn Chips, or Fruit
(Bread choices: Sourdough, Multigrain, French, Spinach Tortilla Wrap, or Gluten Free)
Village Sandwich – Turkey Sandwich Cranberry Aioli, Provolone Cheese, Butter Lettuce and Roma Tomato
$11.75
B.L.A.T Sandwich -Thick Cut Bacon, Smashed Avocado, Butter Lettuce, Roma Tomato and Peppercorn Aioli $11.85
University Sandwich– Albacore Tuna and egg Sandwich House made Tuna Salad with Celery,
Red onion, Hardboiled egg, Mayo, seasonings with lettuce and tomato- $11.80
Sheldon's Veggie Sandwich –Smashed Avocado, Cream Cheese, Sliced Cucumber, Alfalfa Sprouts, Spinach and sliced Roma Tomato- $11.75
Blvd. Club Sandwich – (Served Triple Decker Style) Sliced Ham and Turkey, Provolone Cheese, Thick Cut 
Bacon, Butter Lettuce, and Roma Tomato and Dijonnaise- $12.60
Half Sandwich and Soup – $10.00
Harvest Beet Salad– Mixed Greens, Roasted Beets, Butternut Squash, Goat Cheese and Pepitas- $12.00
Spinach Pear Salad – Baby Spinach Topped with Sliced Bosc Pears, Goat Cheese,
Roasted Walnuts, Dried Cranberries- $11.55
Sheldon's Cobb Salad – Mixed Greens topped with Seasonal Apples, Roasted Pecans, Dried Cranberries, Hard Boiled Egg, Chopped Bacon and Bleu Cheese Crumbles served with Herbed Ranch Dressing- $12.85
Panini's 
Chicken Caprese – Roasted Chicken Breast, Pesto Aioli, Provolone Cheese and Roma Tomato
$12.00
Breakfast Panini – Black Forest Ham, Thick Cut Bacon, Fried Egg, Roma Tomato and Chipotle Aioli- $12.50
Nebo Tuna Melt – House Made Tuna Salad, Roma Tomato and Choice of Cheese- $11.55
Daily Panini – Check Board for Chef's Special of the Day- $12.00
Ala Carte:
*Add bacon $2                 *Add chicken $4          *Add Ham $3.50      *Add Turkey $3.50
*Avocado $1.50               *Side of Chips $1.50    *Side salad $3         *Half Sandwich (Veggie, Blat, Turkey, Tuna) $6
Kids Menu
Sheldon's Kids Menu
Good Morning
(7am-1:45pm)
French Toast – French Toast topped with powdered sugar. Served with Maple Syrup and a side of Fresh Fruit-$6
Kids Breakfast plate – 1 egg any style, 1 slice of bacon and kid sized hash browns-$7
Muffin and Fruit Combo – pick a house baked muffin and grab a fresh fruit cup-$7.50
Good Afternoon
(Available after 11am)
Grilled Cheese Panini – served with chips or fruit-$6.50
PB&J Sandwich – served with chips or fruit-$6
Chicken Quesadilla – sliced chicken breast and cheese inside a toasted tortilla-$8.50
Greek Yogurt Parfait -Plain Greek Yogurt, Mixed Berry Compote, Topped with Fresh Berries, and a side of Granola-$5.50
Seasonal Fruit Cup – cup cut fresh in house-$4
---
COFFEE, TEA & BEVERAGE MENU 
LOCAL FAVS:
Bumble Bee Latte (honey + lavender) – $4.00 – $4.70
Nutty Professor (mexican chocolate + hazelnut) – $5.20 – $5.70
Chai Lavender – $4.95 – $5.45
Cinnamon Bun Latte (cinnamon + white chocolate + caramel) – $4.70 – $5.20
Viennese Latte (honey + cinnamon) – $4.20 – $4.70
Mex-Tux (mexican + white chocolate) – $4.70 – $5.20
ESPRESSOS:
Espresso – $2.45
Americano – $2.45
Macchiato – $2.45
Cortado – $2.90
Cappuccino – $3.95 – $4.45
Mocha – $4.70 – $5.20
Latte – $4.20 – $4.70
Caramel Macchiato – $4.70 – $5.20
Dirty Chai – $4.95 – $5.70
Hot Chocolate – $3.75 – $4.25
FLAVOR YOUR OWN –
Vanilla, Hazelnut, Lavender, Caramel, Mocha, Raspberry, White Chocolate, Mexican Chocolate – $.50
COFFEES:
Drip Coffee (hot or iced) – $2.45 – $3.15
Hammer Head (coffee w/ 2 shots) – $3.45 – $4.15
Cafe au Lait (coffee w/ milk) – $2.70 – $3.20
Cold Brew (low acidity high caff) – $4.45 – $4.95
Sweetie (cold brew w/ flavor + cream) – $4.95 – $5.45
32 oz. French Press – $5.45
TEAS:
Served hot or cold, 16 oz – $2.75:
Iced Tea, English Breakfast, Earl Grey, Green Sencha, Yerba Mate, Garden Treat, New Zealand
Chai Latte – $4.45 – $4.95
Matcha Latte – $4.75 – $5.45
London Fog – $3.45
ALCOHOL:
Draft Beer – $7+
Mimosa – $5.50
Manmosa – $9
White Wine – $6
Red Wine – $6.50