We are now open 7 am – 2 pm daily for outdoor dining on our patio or takeout!
We love serving our community and remain committed to providing you with your daily dose of quality coffee & food + outstanding service! 
To ensure we provide a safe experience for our staff and guests – please place your order at the counter and allow our staff to seat you at a clean table when dining with us. We appreciate your continued support.
Gifts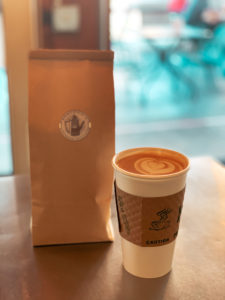 In need of a gift? Give the gift of  Sheldon's with a gift card. We also sell 1 lb. bags of our Sheldon's Blend Cafe Moto whole beans. Both are available for purchase at the cafe! 
Like us? Sign up!
Stay informed about our events

find us:
8401 La Mesa Blvd, La Mesa, CA 91942
call us: 619.741.8276

Cafe Hours (Patio Dining & Take Out):

Daily: 7 am – 2 pm
(breakfast & lunch)